If you would like to leave your testimonial, head over to the Contact Page.
"MULTI-DIMENSIONAL YOU, Exploring Energetic Evolution by Elaine Seiler: a unique journey to awakening.  The Universe speaks in a myriad of subtle ways. Let Elaine's sharing shed light on your path, open your eyes to the seemingly hidden world beyond the five senses and initiate your transformation to becoming a multi-dimensional & energetic being with understanding."        ~ Spirited Woman Top 12 Spring Book Pick 
"When we are sharing, what ever you communicate to me, makes perfect sense, and makes life easier."
Fatima K. Canada.
You always inspire me with your wise words. Thanks Elaine, hope u r happy and well.  ~ Samantha Schonken
I am bursting with possibilities and joy from this work. Multi-Dimensional YOU has been a revelation to me. I now have practices that I can use. As a community educator, I had been missing the point. I did not have the tools. Now I am more prepared to face the challenges which are more than what the eyes can see.  - Khepe-Ra Maat-Het-Heru, Principal Partner, The E.S.H.U.2 Collective
Thank you. Thank you, for your wisdom, and your patience. You are a teacher and a gift. I feel like you did a cranial-sacral session on my psyche. I let go; totally new for me. I hope I can hold on to the changes. - Barbara G.
Thank you so much for your words, support and for bringing such a wonderful balance to our meetings. You bring a deep sense of peace and love. – Desa V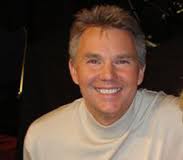 Accurate, in-depth knowledge and passion. You owe it to yourself to read this book. Easy to read and put into practice. I recommend it highly and without reservation.  Alexander Loyd, PhD, acclaimed author of The Healing Code.
Thank you for being you, and making the world a better place through sharing your wisdom. Your support has been invaluable. - Tryphena
The things you talk about are not weird, just cutting edge. - Michael B
Thanks so much for your words and your energy. Your insights about bringing consciousness into my work and especially the concept of the duality here on earth, were just what I needed to hear. Thanks for the loving nudge. – Kelly W
You have been a pivotal person in my life, supporting me as I moved along my path and helping me to know when and how to respond to whatever was occurring. - Linda L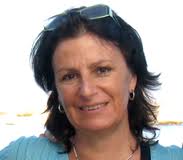 Your book feels like gourmet soul food, one bite at a time that delights the senses… yum! Multi-Dimensional YOU had a big impact on the way I now choose to live my life. I feel guided in my daily choices and have an intense desire to live fearlessly from now on. The multi-dimensional world is a place of connection, of abundance and wisdom. We can all plug in and live a more balanced and harmonious life! - Elisabeth Douglas, International Real Estate Investment Advocate & Broker
Elaine has been one of the most influencial and important door openers in my life. She is often too far out. I have to put what she offers me into my own frame of reference and stir it around and take what resonates and leave the rest. – Barbara W
The way you deal with life's difficulties is really my ultimate goal – to stay grounded in my values and to stay positive. You don't let the shifting sands knock you off your feet. You have been a wonderful mentor for me. - Gwen C
I want to thank you for a most elegant facilitation…I believe that the outcome of the weekend is in direct relation to your ability to allow and hold the complex energies and maintain the on-task needs of the whole. I am in deep appreciation. - Krystyna J
Thank you for holding the field so that the group, each one, acted and spoke from the highest perspective. Philip B.
Wow, I read your email and I think… Who are you?" I get this feeling of looking into the mirror twenty years into the future and you are the image that peers back at me,. Your wisdom is both impressive and instructive. It is affirming and assuring for me in a very deep and meaning-filled way.
In fact, I have been doing exactly as you advised and, in truth, it's one of the few things responsible for keeping my head above water. Thanks again for being such an incredible model of resonance with universal alignment in your beingness. Karin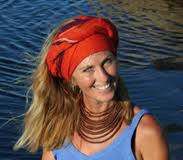 It is right on! Elaine's book is the essential handbook for all of us as we evolve into the next level of humanity. - Dominique Simunye, Therapeutic Healer (Soul Retrieval Readings and Body Clearing)
Thank you, for the inspiration, for doing what so many talk about doing and for creating a model, a path, a template for transformative action. Mary A.
You are a forerunner, a pioneer. As part of your energetic transformation work, you have blazed a trail of fearless interaction with beings of many types, from struggling writers to ambitious eco-entrepreneurs, from crystal fairies to inter-dimensional embassies. Yet, It is the impression you make as a person that affects people the most. Only a few really take the time to focus on what you do with your time, your months on the road, your attendance at events in all corners of the world, being constantly in motion without a place to return to. (At that time, I had no home base.) For those of us who have noticed, this is both a fantasy and a fearsome idea. Where would I find safety, solace, or nurturance? You find it where you are. That is courageous, exemplary and important.
In your intentional work with individuals, you carry a kind of cool analysis in a shell of warm concern. You have been able to find a place ofnon-attachment to the "suffering" of others. Without being insensitive youstand apart, not aloof, from the struggles of others. This is part of the Transformation Energetics™ as well. You bring self-awareness to a higher point in people because you help them see their needs in a mirror, the needs that they think they have. When confronted with their own inner process of figuring out a way of presenting themselves to you. They become self-reflective. And you sometimes bear the brunt of their issues and anger because you so fearlessly reflect back to them their own needs. You could only withstand the flames of the needs of others if you are free of flammable material. You carry that kind of cleanliness and it is powerful. You reflect a clear image of a soul. This accelerates their self-awareness process. Scott T.
In your letter of last July, you wrote about 'acknowledging and valuing the intangible, nonphysical, subtle realm reality, as different from working from a spiritual, heart-centered place." When I read this, I thought I understood the words….. Now, having worked at my job for the last 18+ months, I really know what you meant and boy is it powerful. Mary A.
You don't know how much I crave hearing what you wrote. Even if some people hate my forthcoming book, to know that others feel deeply enriched is soooo good…worth the five year slog. Carmella B.
At the recent meeting, I was very aware of the sense of a presence in the empty chair next to me. I felt it was you. As the meeting progressed, I felt moved to speak; I felt as if I was channelling you. I felt very empowered and moved by the experience. At the end of the meeting, the chairman thanked me for my participation and said that it had been extremely helpful in clarifying and synthesizing what was going on. He then added that it was so much like the kind of thing that you, Elaine, would have said had she been present. Mary D.
I am always impressed and educated by your comments. THX. Patricia S.
I just want to acknowledge the clean and pure energy of spirit you share. Claude P.
I wanted to let you know that your help to me was immense. Your advice, ideas and loving attention gave me a lot. I've made some major changes and have utilized the suggestions you made. I've definitely turned a corner and am headed in a more expansive and positive direction. Carole J.
I want to thank you for the introduction. Wittingly or unwittingly you have played a key role, in catalysing a major life change in me.. No more planning, analysing, dreaming and thinking of a squillion reasons why not. I intend to start writing the book that I've been privately 'intending' for 10 years.
Thank you – you are a part of the reason for the change. Virginia B.
Over the years, I have come to see how much I value the uniqueness of your input and the importance of our work together. Helen N.
Being in your space seems to catalyse powerful and interesting conversations. Mitra A.
I have been wildly processing since our last meeting. I asked you to help me remove the blockages to abundance that I had set up and what occurred as a result of our work has proven to be much, much more than that …….. I don't know how you did it, but you catalysed my much fuller acceptance of all my capabilities. Jeannette G
I could not have achieved the completion of my work or the depth of healing without your help; thank you. Kim K.

In our conversation you suggested that as my husband and I searched for our special property we were perhaps weaving a web. You said that maybe that web had to be woven before we could find the right place or maybe we just needed to weave for the experience of doing it.. That image really changed things for me. It was an deep energy shift. I still rode around the twisting roads of the Byron Shire, looking at everything. But on an internal level I felt a peace with the process in a way that I had not felt before. By the end of the month it was as if the web had finally been woven and some ancient ritual had been completed. On the last day that we had allocated for our search we were driven to the perfect spot. The one we knew immediately was it. I guess we had connected all the points on the web. Thank you for this extraordinary perception….Linda M
Thank you, thank you for helping me see myself as a multi-dimensional change agent …. I am still integrating the implications of all this. I think that someday, we will look back at this time period and you will know that you did more than just give me encouragement; you seeded an entire new way of working with organizations through the subtle realm. You are a Johnny Appleseed! Karen W