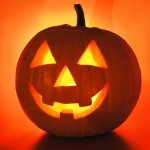 AND, WELCOME TO THE REAL ENERGETIC WORLD….
No ghouls or ghosts here, just us energy beings…………
BE BRAVE, JOURNEY WITH ME INTO THE UNKNOWN — Into the world of PURE ENERGY…. No rattling bones, no ghoulish faces, no trick or treat bags and candy-caused tummy aches… just pure vibration and a variety of frequencies.
Sound bland and boring?
I assure you – it is not. If my experience is anything to go by, the energetic world is exciting and fast-paced… as thrilling as the latest big screen action movie and full of challenges.
I'M HEADED THAT WAY NOW. COME ALONG?