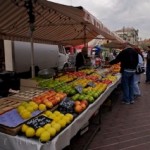 An Energy Worker is a person who focuses on or works with the myriad of frequencies that originate beyond the veil.
I consider myself an Energy Worker.
I allow my body to be the conduit or vehicle for the energies from 'other' dimensions. These energies exist in the realms of our extra-sensory perception. They come from beyond the third dimension.
As an Energy Worker I let those other dimensional energies play through me to do unseen, positive and I believe, essential work on the planet.
WHAT DOES THAT MEAN?
WHAT DOES BEING AN ENERGY WORKER LOOK LIKE?