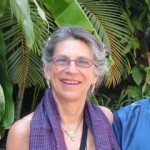 Hi Friends,
Hope you had fun figuring out the message of my 'messed up travel day'.
Here is my interpretation:
The old systems are breaking down so that new systems can come into form.  Every system is effected.  It showed up as it did for me because I have been trained to expect the unexpected and not let it get me down.  The breakdown was a reaction of the French to their expectation of how life is supposed to be.  Everyone expects the same thing, but there are not enough individuals at this time who are holding the same reality; not enough unified thought projected into the field to hold the old systems. Expectations are shifting, as the energies are shifting.  As an energy worker, my obligation is to hold the field on a micro level.  Wherever I am is the right place for me to be.  Whatever mode of transportation I was in, was effected. My job was to keep the various fields in which I found myself balanced and harmonious.  Have you had experiences like this?  Did you 'get'  the bigger picture?