Blog
December 21, 2011
A lovely video to inspire you on your own path to greatness.
3 Comments »
Just amazing. Elaine, you are such an inspiration. The knowledge you share is so unique and uplifting. Namaste.

Comment by Sherry Sparks — December 26, 2011 @ 4:28 PM

This is terrific. I think this quote sums it up: "We are all one. If we all knew it, we could not hurt one another. By sharing this message, perhaps we can change the world."

Comment by Terri — January 25, 2012 @ 8:49 PM

Your right. The more people who wake up and realize there are no true boundaries. There's no separation. The more they feel this the more peace we will have in the world.

Comment by Elaine — January 26, 2012 @ 6:01 AM
RSS feed for comments on this post.
Leave a comment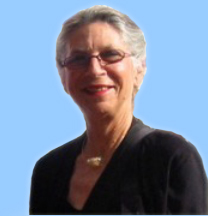 Hello, I'm Elaine Seiler. Welcome to my blog. I'm looking forward to your comments, questions, and feedback.
To see past articles, please choose a category or investigate the archives below:
Categories
Archives
Blogs I Like
Newsletter
Ideas. Product info, Intriguing stories all about Energy and Energetics…
Archived editions of the now retired Energetic Eye newsletter below
'); jQuery('#fblbInnerLi').append(''); if ( jQuery.browser.msie ) {jQuery('#fblbInnerLi').removeClass('fblbInnerLoading');} fblbLiLoaded=1; } jQuery(document).ready(function(){ fblb_LiLoad();}); -->